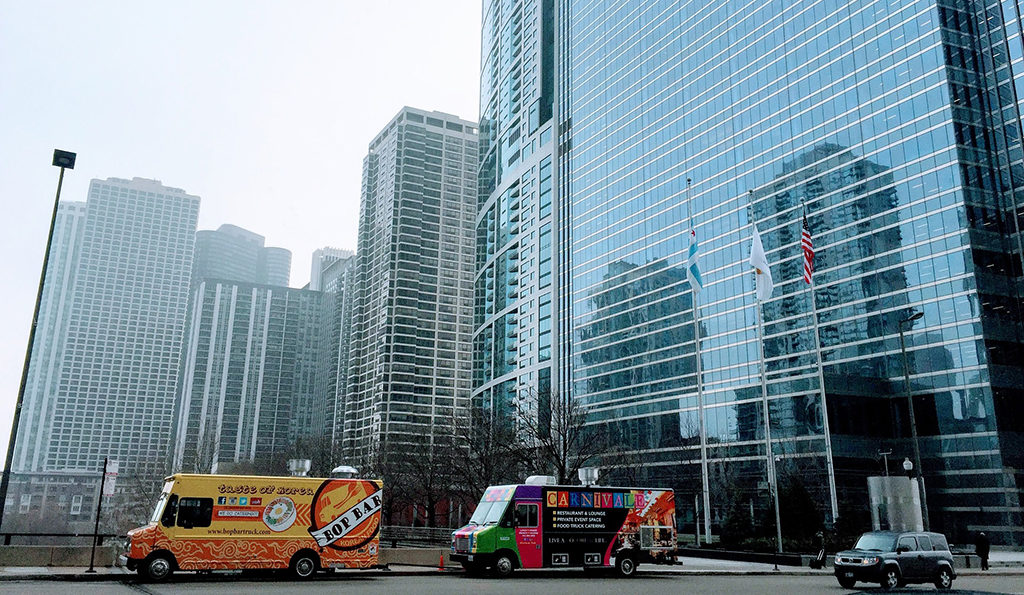 $800 million. That's how much the food truck industry is worth right now, and it's expected to grow another 20% in 2019. Do you want a piece of that pie?
Whether you're a brick and mortar store looking to go mobile or you're just getting into the food biz, here are a few things you need to know about getting a food truck license.
Types of Food Truck Licenses and Permits
Unfortunately, there isn't one license or permit that you can acquire and be on the road with. There is a lot that goes into making mobile businesses legal.
Licenses and Registration
When it comes to serving food, there are a lot of legalities involved. Businesses require licenses, and even though food trucks are mobile and typically more laid back, they're still a business.
You'll first need a business license. The cost of attaining your business license varies from county to county.
In addition to your business license, you'll need to make your vehicle legal by registering and licensing it. Again, the cost varies depending on where you're registering. Your vehicle registration will be commercial instead of private use since this won't be your everyday ride.
Get the Right Permits
There are a lot of permits that go into getting your food truck on the road. A lot of tips out there can help make it a little bit easier, but in order to really learn what needs to be done, you have to dive on in.
There are a few different permits you will need to get things going. You will need a seller's permit, a food handling permit, and a health department permit.
In addition, don't overlook the need for insurance. Not only will you need insurance for the actual vehicle, but you'll need insurance for liability and any employees (worker's compensation).
Typically, your local health department can assist in giving you the information you need for your specific location.
Check for Local Laws and Restrictions
You may be required to go through more permitting and licensing in one city than in the next. Be sure to research your laws and restrictions based on what city you live in.
While some cities just require licensure and permits, other cities are more stringent when it comes to food trucks. That said, your city may also have restrictions on where you can park your truck and when. Make sure you know all the laws in your city to avoid financial penalties or loss of license or permits.
Before you're able to get started, a health inspector will visit and check things out to make sure everything is above board, healthy, and in good working order.
Get on the Road
Unfortunately, there is no one food truck license that you can pay for and get started on your dream of being a food truck owner. A lot goes into cultivating a business that's going to last.
One thing that's for sure is that you will need the best of the best when it comes to your food truck.
Interested in getting into the food truck industry? Request a quote from us today to get going!
Stay up to date on everything Prestige Food Trucks has to offer! Make sure to like us on Facebook and follow us on Twitter and Instagram.
For more food truck advice and inspiration, check out the rest of our blog here.